Occupational Medicine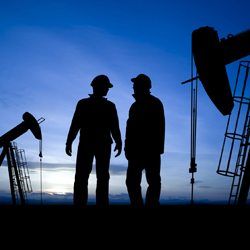 Location:
Vernal (M, T, F)
Basin Clinic Urgent Care
@ Uintah Basin Healthcare
475 N 500 W
Vernal, UT 84078
Roosevelt (W & TH)
Clinic #1, Level 1 – Ste 102
@ Uintah Basin Healthcare
250 W 300 N
Roosevelt, UT 84066
Contact Us:
Phone: (435) 789-WORK (9675)
Fax: (435) 789-6224
About Us:
Occupational Medicine (Previously known as WORKMED) is employer-focused and provides efficient and effective solutions tailored to your immediate needs including prompt notification of injury status, work restrictions and treatment plans.
Our expertise and resources allow us the ability to understand the financial implications of work-related injuries on your bottom line. We strive to balance the health and well-being of your employees with your productivity. We can help keep your incidents manageable.
Services:
CDL/DOT, Pre-Employment & Sports Physicals
Industrial Rescue
OSHA Respiratory Exam
CAOHC Certified Audiometry
NIOSH Certified Spirometry
Health Fairs
Quantitative Fit Test
Biometric Testing
Drug Screenings
EKG
Now offering a trailer with on-site solutions!