Admire The Survivors

Uintah Basin Healthcare, Urban Tulip Studios, Ooh La La & Friends and Vernal Floral invite you to "ADMIRE THE SURVIVORS" as we feature five local breast cancer survivors and celebrate all fighters and survivors here in the Basin to raise awareness for breast cancer. The purpose of this campaign is to both educate women on the importance of preventative screenings, and to inspire other women to feel comfortable in their own skin. If you have experienced cancer or anything that caused your body to look different from how society says we should look, we challenge you to follow these brave, strong women and showcase your beauty.
In 2023, an estimated 298,000 new cases of invasive breast cancer will be diagnosed in the US, yet there are nearly 4 million breast cancer survivors!
 Early detection is key. To view guidelines from the American Cancer Society,
click here
.
Breast cancer is sometimes found after symptoms appear, but many women with breast cancer have no symptoms. This is why regular breast cancer screening including breast self-exams, clinical breast exams and mammograms are so important. Call to schedule your annual check-up today. (
Women's Health
: 435.722.4652 or 435.781.2030  |  Women's Imaging for
Mammography
: 435.725.2081)
DID U KNOW? We now offer Cancer Care Services. From chemotherapy to care planning, you'll receive individualized support from our local cancer care team and Intermountain Healthcare oncologists via telehealth.
Learn more
!
Learn more about the cancer journey stories of these five incredible women…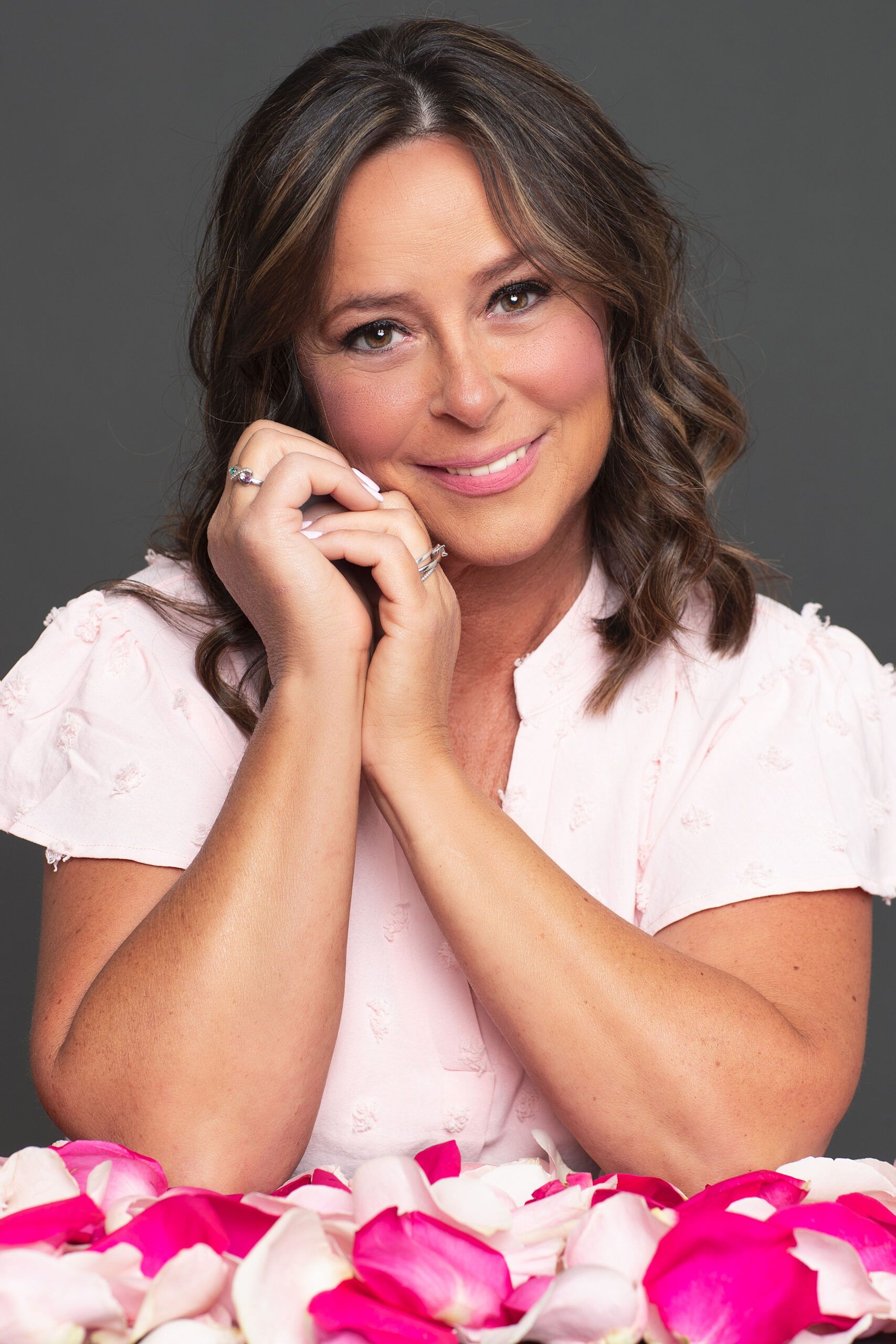 My name is Robin Bassett, and I'm a breast cancer survivor... [read more]
My name is Robin Bassett, and I'm a breast cancer survivor.
In 2018, I had some concerns in my left breast. I followed up with my doctor and let her know what my concerns were. The doctor sent me for my first mammogram, and she found nothing wrong. My concerns never stopped and I told my doctor that I was still having issues, but she didn't see anything on the mammogram. I knew my body was telling me something, but I wasn't sure what it was so I brushed it off.
2019 rolled around and I was happy as ever, getting engaged in March and sharing the wonderful news with my family and friends. I started to plan my wedding for the following year in June 2020. I was enjoying life with my soon to be hubby, Dexter. One June 26, 2019, I got up like any other day by cleaning and playing with the dogs and getting ready for work. I had an itch on my left breast, and I felt a lump. I continued to get ready and off to work I went, not mentioning it to anyone (not even Dex). I mentioned it to my friend at work and she told me to call the doctor and get in right away, only because I had so many issues and concerns already. 
The doctor was able to get me right in. As she examined me, she told me that I should go right away to get a mammogram, ultrasound and biopsy. On June 27th, I was in getting the tests done. Two days later, I got the call that would change my life forever. Dexter and I would go in and sit in a room waiting for the results… it was cancer! Those words I thought I'd never hear. On June 29th, I saw Dr. Driggs at ARMC and she sat with us for 3+ hours explaining everything, all of my options, and answering any questions we had. 
I was scheduled for surgery on June 30th to have the tumor removed. I chose to have a lumpectomy. After surgery, the tumor was sent off to pathology and it came back that the tissue margins weren't clear. We had to make another decision to have another surgery or not. I decided to have another surgery to make sure. Those results came back clean. 
Hearing the type of breast cancer I had was scary – invasive ductal carcinoma, stage 3, a very aggressive cancer! 
I did my chemotherapy at Huntsman beginning August 28, 2019. My last treatment was December 13, 2020. I went on to do 6 weeks of radiation treatments. Without my husband by my side, I would have never made it through any of this. He and my kids pushed me when I just wanted to give up and be done with the chemo because it took everything from me. I felt like it stripped me of everything. I didn't know if I was going to make it through what I was going through. 
With all of this, I was able to become Mrs. Bassett just after my first treatment because I knew I wouldn't have hair and I wanted to be the most beautiful bride Dex had ever seen. September 11, 2019 was the best day of my life.
I've been cancer free for three years now. In this small town we live in, I have seen what cancer has done to family and friends, including myself. It changes you. Get your mammograms, do your examinations on your breasts, and let's save each others' lives.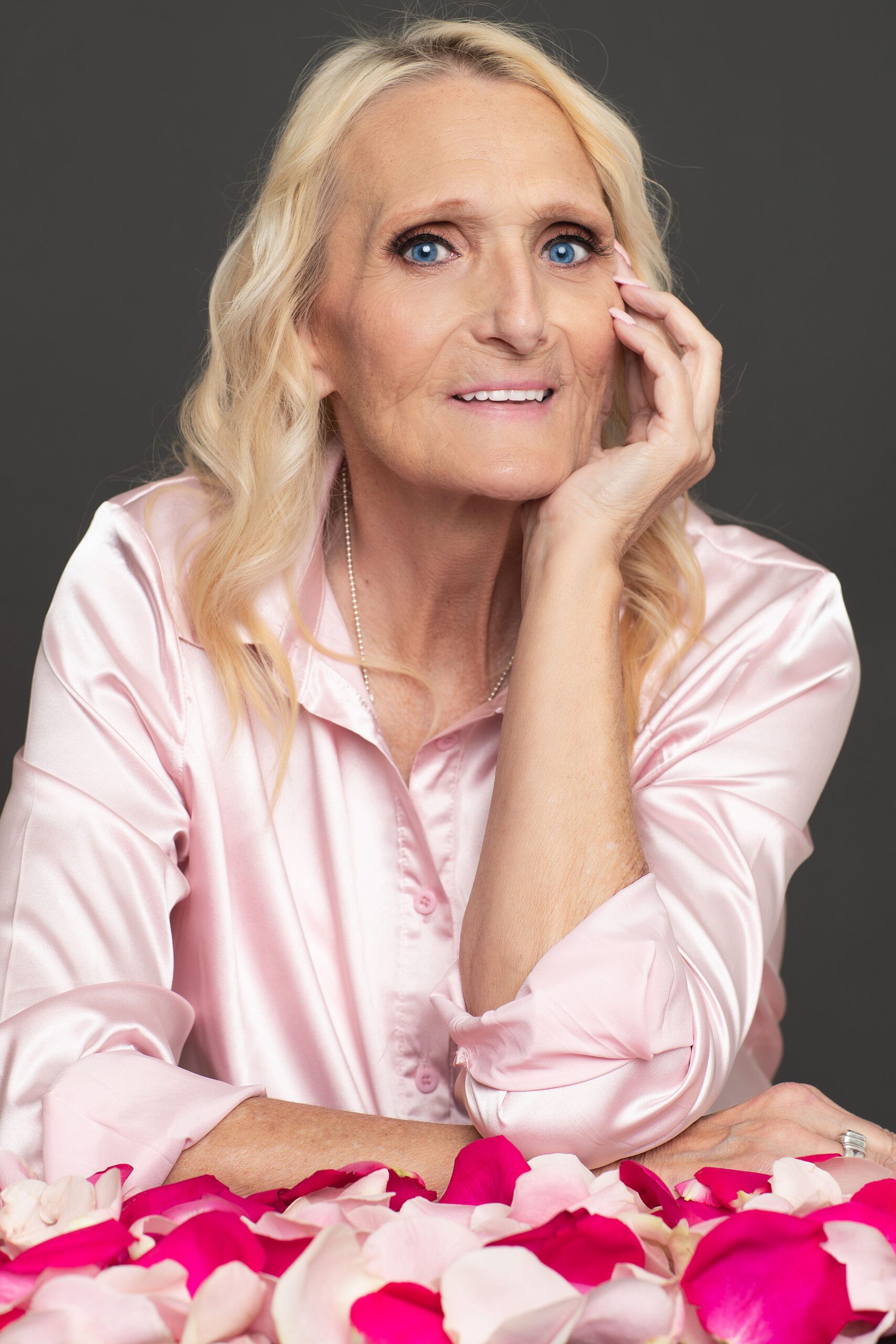 My name is Kim Jamieson Cook. I am a breast cancer survivor. August 6th, 2014 during a visit to the hospital... [read more]
My name is Kim Jamieson Cook. I am a breast cancer survivor. August 6th, 2014 during a visit to the hospital the doctor observed a large lump that had been growing on my left breast. Several years before, I had been told the lumps I would find under my arms and top of my breasts were fatty tissue that began after having weight loss surgery and losing over a hundred pounds. The doctor insisted I allow him to biopsy the lump and with little worry, I agreed. I remember waking up from the biopsy and seeing the lump they removed in a jar as they were telling me it was cancer. Stage 4 cancer. 
Later we would find out that they labeled it stage 4 due to the size. I did not know it but it was actually the size of a golf ball. The hospital's requirement for discharge was that I had a surgeon, family doctor and oncologist appointment before I could leave.
One of the first very difficult decisions I had to make was whether to keep my breast or have it removed. The first option was to be able to keep it and have the lump removed, do a series of chemo treatments followed by radiation. The second option was to remove the breast, do chemo and not have to do radiation. I opted for the second option and had a mastectomy on my left breast. 
The second most difficult decision was whether to have a series of chemo treatments over several months' time or to do 4 very high doses every three weeks. Thinking I wanted it over as quickly as possible, I opted for the 4 treatments.
Everyone tells you about the hair loss and the nausea, the weakness and pain but nobody tells you about the memory loss, personality changes, chemo brain and the time it takes to get yourself back from that. 
I was officially declared the winner of my battle with cancer in December 2015. My advice would be, never ignore any lump, faster is not always better. Keep fighting and love yourself. I continue to fight by doing my 6-month checkup, mammograms and self-exams.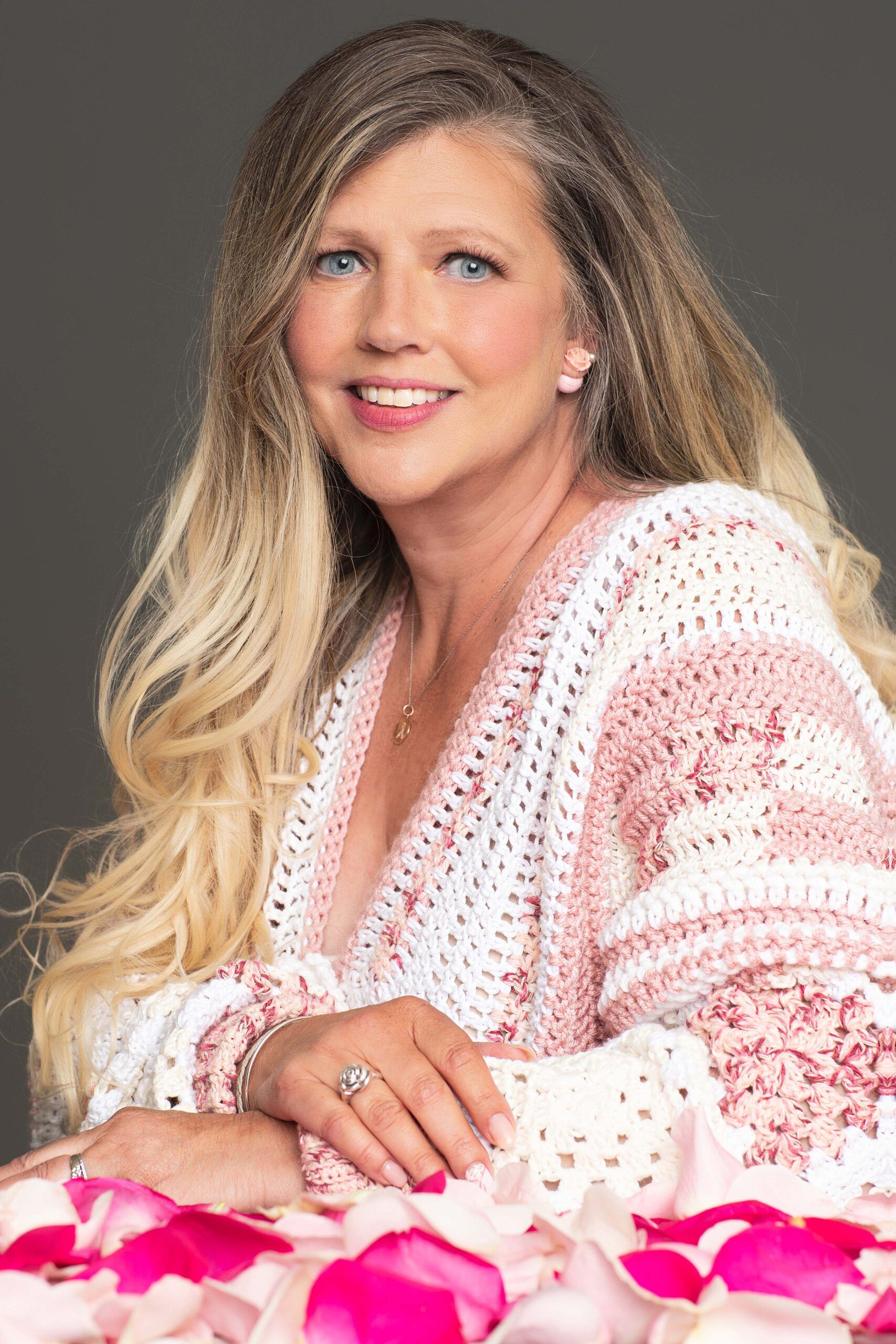 Hi! I'm Crissy Knibbe and I am a mother, wife, daughter, sister, aunt and I am a Pink Warrior Princess... [read more]
So here's a little about my cancer journey, but first, let me introduce myself. Hi! I'm Crissy Knibbe and I am a mother, wife, daughter, sister, aunt and I am a Pink Warrior Princess.
I am a Utah Realtor, a USAF Veteran, a small business owner, founder of Uintah Basin Area Veterans, a non profit organization and an American Cancer Society Voice of Hope. My goal in life is to help people and make them smile. I love creating things with my crochet art, singing and playing Yahtzee with my husband. I have given birth to 2, but call 4 step children my own too. My husband and I are going on 14 years of marriage and I don't know how he puts up with my shenanigans and projects or fundraisers all the time, but I love him extra for it!
My breast cancer journey started in May 2007 at the age of 37 with Stage 2 Breast Cancer intraductal in situ aggressive carcinoma….errrrr something like that. ER+ PR- HER2- All I really heard was you have cancer. I was feeling a lump in my armpit/far left of my breast & it was progressively getting bigger & more irritating, so I went to have it checked. So, self exam & doctor confirmed, 2 weeks later, my breast was gone.
In 2011, I was having problems with motor function on my left side and went in to the ER for chest pain. After a long weekend in the hospital hooked up to EKG's and chest MRI's and CT scans, IV's, blood draws, etc…They were ready to send me home with a heart monitor for a couple weeks until I asked the doctor about the numbness I was experiencing in my left leg. Shortly followed another CT and then the doc. That dreaded look on his face when he entered the room. He shut the door and said he had bad news. "you have 2 tumors in your brain. One on each side". That was a few days before Thanksgiving 2011.
They also found affected lymph nodes throughout my body as well from all the scans and tests they did to me prior to my first brain surgery. I had the second one removed in April 2012, which affected my motor function significantly. I am considered paralyzed from mid back down. After many months of physical therapy, a lot sweat and tears and the love of my tribe, I was able to get out of my wheelchair and walk with a walker, then a cane, then "look ma! No hands". I now walk funny and you won't see me running any races ever again, but I am not in a wheelchair!
Flash forward a little and I was confirmed again, in 2015, with affected lymph nodes in my left armpit, mediastinum, and subclavicular ("the region"). I was on different types of targeted therapy (AI's) and anti estrogen therapy (faslodex, arimidex, then Ibrance with femora). On 12/20/17 scans showed the Ibrance and femora didn't work at all and, in fact, made me so sick I lost 25 pounds in 2 months. It was a grueling couple months. Not only the waiting 3 months to do scans to check to see if it's actually working, but the physical toll it took on my body, hair, mood, fatigue etc… long story short, it's moved again to my bones and liver and more lymph nodes in "the region" and now in my abdomen.
On 1/7/2017, the liver biopsy confirmed 3 liver tumors. (Insert sad face). Trying to deal with more metastasis and recoup from the meds that were making me so sick and being miserable through the Christmas holidays, I was just totally spent. I got to a point where I felt I was just done trying to survive. Not only was my body worn out, my mind and spirit wasn't too far behind. I asked the Doc to give me a month, treatment free to regain clear thoughts and a stronger body to decide if I was done fighting or to try something else.
Xeloda (the new chemo) was started the first part of February 2017, and frankly, I'm thinking of quality of life at this point. My quality of life has always been the most important to me and my fear was if I took the xeloda and was sick and it didn't work, I didn't want wasted time again trying something new, but at the same time, I wanted to feel like I tried to do something to stay alive, not just for myself, but for my family. I have a wonderful tribe supporting me in any decisions I make. My family, friends and community keep my spirit from falling too low and they are my drive to live.
Xeloda (chemo) comes in pill form and is a systemic treatment versus the targeted therapy. The original dose the Doc had me on, made me so sick that I went through the thoughts of just being done trying again.
Since then, the Doc and I have adjusted the dosages enough to where it doesn't make me as sick and the treatment still works so I can be a functioning sick person… granted, I have new tumors pop up here and there and then diminish, but those 3 tumors in my liver were gone and everything else was holding steady… until a very recent scan showed one of those liver tumors reappeared and a couple others grew. That was, in part, my fault. I had one of my daughters pass away in December 2022 and I was stricken with grief and didn't take my chemo religiously nor had the mindset to continue the mental fight to battle cancer. The Doc gave me options for other treatment or give me 3 months to try and succeed with the Xeloda. It took all I had, mentally, spiritually and physically to power on fighting for my own life and make sure I'm around for my 5 other children and, of course, my loving, supporting husband.
The Doc agreed to give me the 3 months and I promised to keep on my regiment religiously. My last set of scans showed the tumor in my liver was "non-reportable", 2 tumors in my "region" grew, just a little, and another tumor in my abdomen was gone too.
In my experience with battling against the war on cancer, it really is about having a positive mindset, the capacity to give and receive love and the determination to live.
I have been on this roller coaster ride of cancer for 16 years, have been given multiple "life expectancy" numbers and beating those numbers over and over again, I have finally considered myself a "Stage IV MBC lifer". I AM the "Miss Pink Warrior Princess" (a name I was given by a friend that is tattooed on my wrist as a reminder to never surrender).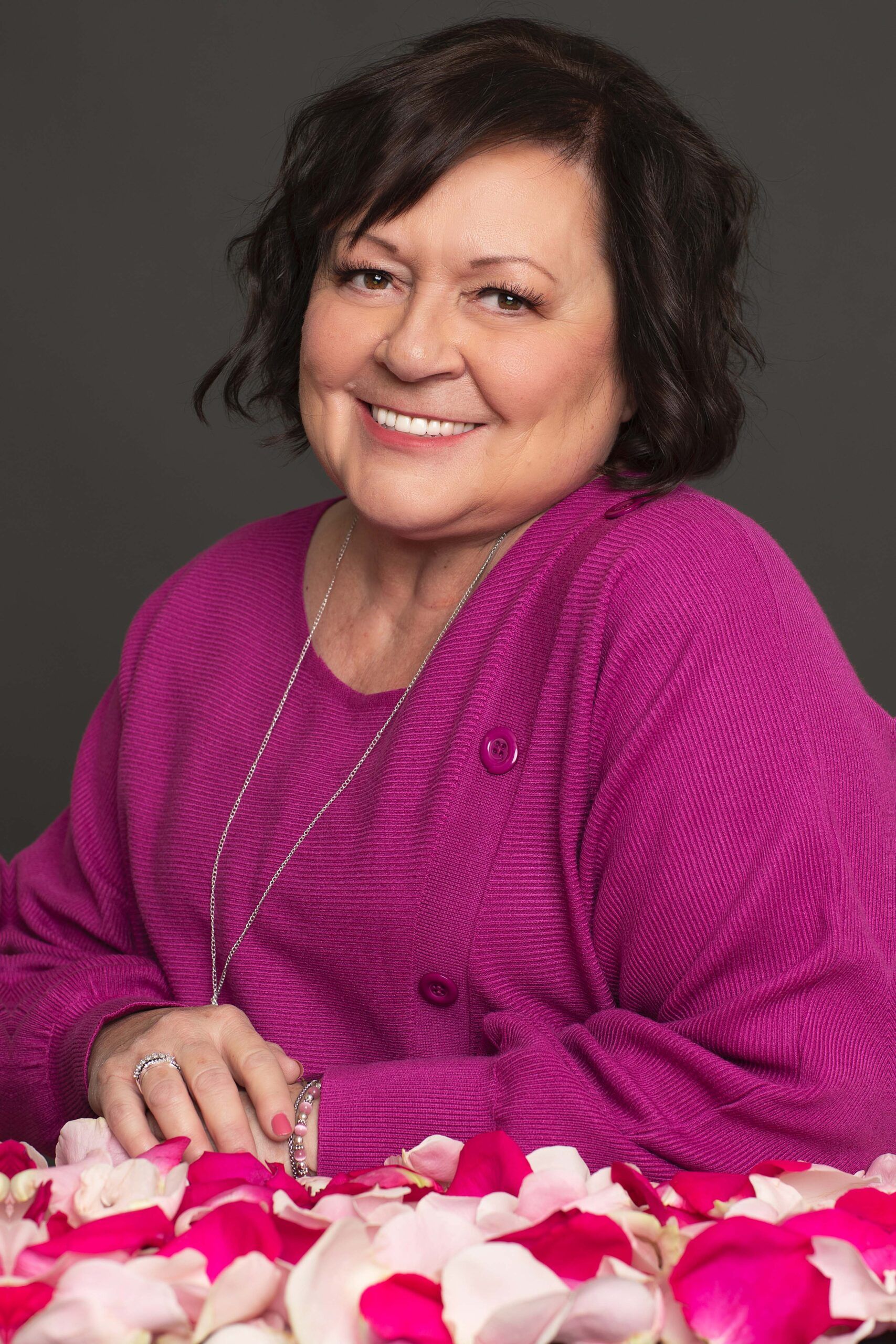 My name is Ellen Nelson and this is My Journey. In my 20's I had my first mammogram due to a small lump… [read more]
My name is Ellen Nelson and this is My Journey. 
In my 20's I had my first mammogram due to a small lump.  It was scary but it came back  normal. Since then I have faithfully had an annual mammo. Sometimes it led to an ultrasound but all had come back clear. I made up my mind early in my life that if I ever got breast cancer I would have a total mastectomy. I didn't want to try to make that decision in the midst of a cancer diagnosis. 
In 2022, I should have had my mammo in April but didn't get it scheduled. Then I got Covid and had to delay until August for my normal annual visit. I went in with positive thoughts. As I left I knew in my heart that the tech had seen something. I can't explain why but I just had this feeling.  I received a call the next day that I needed to come back in. The UBH staff was so caring and informative. A new mammo and ultrasound led to a biopsy right then. 
Due to the depth, I then had to go to IHC in Provo where tests were repeated and the final diagnosis was DCIS Ductal Carcinoma in Situ, stage 0. DCIS typically has no signs or symptoms but is caught during a mammo. 
We chose a motto, BELIEVE  which my family and I held strong to as we began my journey. As we met with my incredible surgeon she gave me options and I was able to give her my decision I had made in my 20's.  A total mastectomy with no reconstruction and I was at peace with my choice. As we spoke it was caught so early that it might not have shown up in April so the delays happened for a reason. I was incredibly blessed that my cancer was caught early.  On Halloween 2022 I had a bilateral mastectomy and my lymph nodes had clear margins (another testament to early detection). When I met with my oncologist he said that he seldom gets to tell his patients that no treatment was needed. I was one of the lucky ones. They got it all. I proudly wear my warrior scar. It's a reminder of my strength, faith and  courage. Cancer lost, I won. 
I am so grateful and appreciate the UBH Women's Imaging staff & Cancer Care Center, IHC Provo Imaging staff, and my compassionate surgeon Dr.Tittensor. I had my two beautiful daughters by my side to laugh, to cry, to pray – taking me to doctor appointments, hospital stays, and taking care of my 99 year old Mom and I in every way. They did this while working full time jobs. I love them,  and all of my family and friends, with every beat of my heart. 
August 8, 2013 I lost my beautiful niece in a motorcycle accident, August 8, 2022 I was diagnosed with breast cancer and today August 8, 2023 I had the privilege of meeting the other four survivors in this campaign and hearing their stories. Thanks to all involved in this beautiful adventure – Uintah Basin Healthcare,  Urban Tulip Studios,  Ooh La La Salon, Vernal Floral and my fellow survivors. We are all strong warriors! 
Please take care of yourself and schedule an annual mammogram today. It worked for me to make an early decision so maybe ponder if it would work for you. Take control of your body, it's your choice. No one ever wants to hear they have cancer. No one wants to have to tell their loved ones that they have cancer. Early detection saves lives. Be strong,  courageous and believe.
It was a nice late summer day when I noticed I had a lump on the right side of my chest. At first, I didn't have any concern but continued to check it every few days… [read more]
It was a nice late summer day when I noticed I had a lump on the right side of my chest. At first, I didn't have any concern but continued to check it every few days and it was enlarging. So, I made an appointment for a mammogram but I still didn't think I needed to worry as I had a mammogram within the last year, and I was healthy and active, and I didn't have any signs of being sick.
The Doctor contacted me a few days after the mammogram and said to come in for a biopsy of the lump. As the biopsy was being performed, they stated that cancer tissue from the biopsy resembles orange peel, and sure enough when I looked at the sample being drawn it definitely resembled orange peel but the medical personnel did not confirm this until it had undergone testing.
A few days later I was called in to the Doctor's office for the results and breast cancer was confirmed and it was invasive to the lymph nodes. From there my year-long rollercoaster journey began. I had chemotherapy treatment, radiation, and surgeries. To this day I do not have a full range of motion in my arm.
It was a very long dark year, traveling for treatments and surgeries, being sick all the time, and trying to stay upbeat for my family. It was a struggle to get my children fed and ready for school every morning.
I couldn't have done it without the help from friends, neighbors and family who consistently made sure we had a delicious dinner to enjoy when I returned form my appointments out of town.
What kept me going from day to day was seeing the light at the end of the tunnel, and striving to survive to see my children grow up to be adults.
Each breast cancer case is unique to the individual, and everyone has a different type of prognosis to battle this disease. The good news is that breast cancer is one of the most treatable cancers if it is detected early. Be sure to get a yearly mammogram.
My maternal grandmother, aunt, and cousin have all had breast cancer and survived. However I had the genetic testing performed and was negative for BRCA-1 or BRCA-2 mutation.
Although it was a very long, painful, year being sick every day, I have survived. The key to surviving is to stay positive, eat healthy and embrace those who reach out to you offer their support and encouragement. You will get through this.