Dialysis Center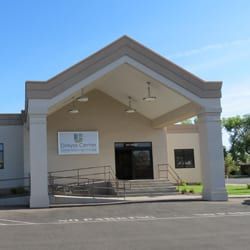 Roosevelt Dialysis Center: 205 W 300 N Roosevelt, UT (435) 725-2008
Vernal Dialysis Center (Coming Soon!): 405 N  500 W Vernal, UT (435) 781-2335
Are you at risk for kidney disease?
Anyone can develop kidney problems, but you are more at risk if you have diabetes, high blood pressure, heart disease or a family history of diabetes. You are also more at risk if you are African American, Hispanic, Native American or Asian, or are over 60 years old.
Learn More
To learn more about kidney disease, view our Dialysis Center brochure.
March is National Kidney Month.
1 in 3 American adults is at risk for kidney disease. Kidneys are very important! They remove waste, balance fluids and minerals, control blood pressure, keep bones healthy, regulate hormones and help make red blood cells. Kidney disease can disrupt vital functions. What can you do? Learn more at kidney.org/kidney-basics.
April is National Donate Life Month.
More than 100,000 people are waiting for a lifesaving transplant. Learn how you can register to be a donor at donatelife.net today.