Emergency Department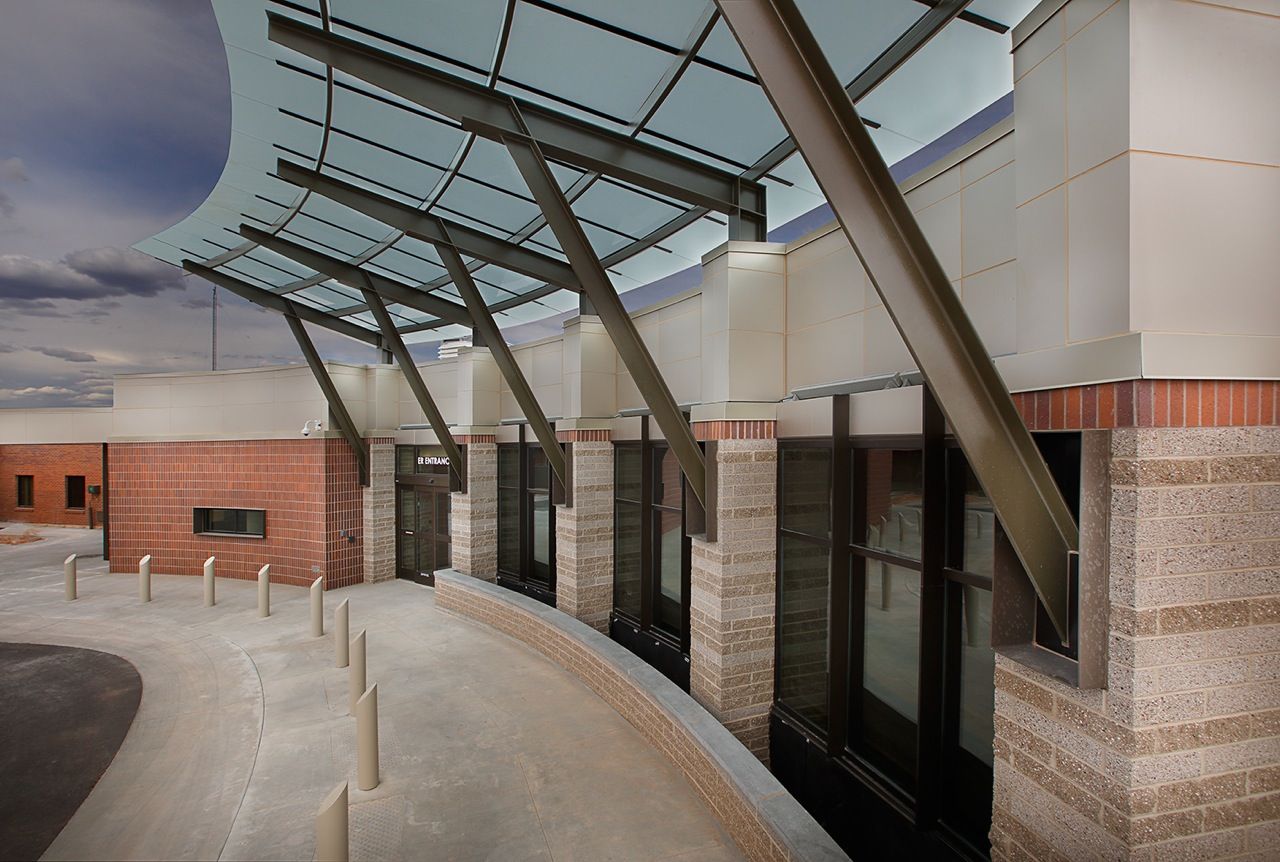 Roosevelt Emergency Department
Walk-In ER patients should use the ER entrance on the West side of the hospital. Space is limited and we ask that a maximum of two visitors be allowed into ER patient rooms.
Our expanded Emergency Department improves efficiency, privacy, safety and overall function. Additional patient rooms, large trauma rooms, bedside computers and an expanded medication room leads to improved efficiency. Along with private patient rooms and additional bathrooms, we also have a dedicated entrance into E.D. with a private waiting area, greatly increasing patient privacy. The overall design of our E.D. incorporates such features as increased room size, locked entry points and better visibility of all patient care areas which translates into a safer environment for patients and staff.
The ER is staffed and equipped for emergencies and patient services 24 hours/day, 7 days a week. Board certified ER physicians are available at all times. Our staff is well trained in emergency care and we strive to make the patient experience the best it can be.
When it comes to emergencies that need more specialized care, we are prepared. In an effort to enhance access to trauma and specialty care for residents of Eastern Utah, Intermountain Healthcare and Uintah Basin Medical Center continue to work together in providing Intermountain Life Flight to our area. The helicopter stationed at Uintah Basin Medical Center is one of two Agusta A109 K2 helicopters, which is designed for high-altitude flying conditions that exist in Utah.
We have always taken the needs of our communities very seriously, and have strived to do what is necessary to provide superior care. At UBMC, the patient comes first.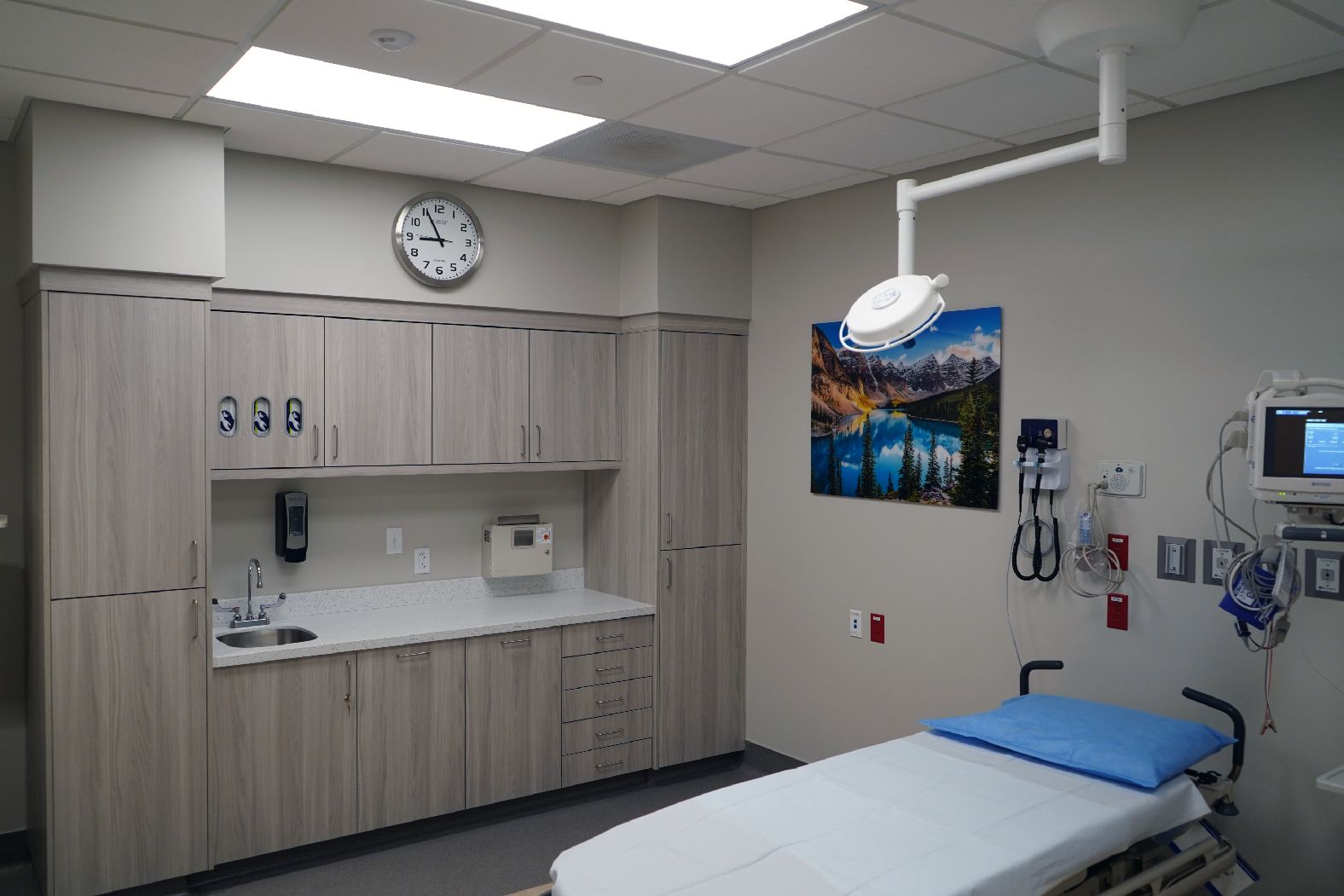 Vernal Emergency Department

The UBH Vernal ER provides a beautiful environment, with state of the art technology. Our staff is trained and ready to provide emergency care to the Vernal community and beyond. UBH Vernal ER physicians include Dr. Braxton Duncan,  Dr. Jon Kerr, Dr. Adam Nielson, and Dr. Joshua Nelson (rotating).  Greg Gardiner is the VP assigned to oversee Vernal Operations, with Tawnie Reynolds, RN overseeing the ER as Department Manager.
Our Vernal ER  includes a helipad for patient transport by air. Through our relationship with Intermountain Healthcare, Intermountain Life Flight will provide services, as well as Classic Air (purchased by Intermountain Healthcare in 2021). Gold Cross Ambulance (with back-up support from UBH Emergency Medical Services) will provide emergency medical transport via ground transportation. Ambulance transport for longer medical stays to our Roosevelt hospital will be provided at no additional cost.

Along with emergency services, the UBH Vernal campus expansion offers expanded radiology (including Xray, MRI and CT), lab, and dialysis services. Additional clinical space can be found on the second and third level of our new Vernal tower.
Vernal ER is now a designed Stroke Receiving Facility! This means that the UBMC Vernal ER is willing and competent to treat acute ischemic stroke victims, and has taken the necessary steps of preparation. We have the required infrastructure and written protocols to stabilize and provide rapid, optimal, and efficient care to acute stroke patients. Click here to see the acceditation. 
Roosevelt ED Providers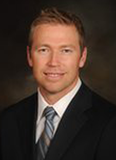 Amos Burgess, DO –Amos enjoys seeing a broad range of patients and the many challenges emergency medicine offers. Amos specializes in Emergency Medicine and works inside of the Emergency Department at Uintah Basin Medical Center.
Amos is originally from Utah County and then later relocated to the Uintah Basin. Amos enjoys spending his time outdoors, more specifically mountain biking. Amos also loves to travel and visit new places.
Professional Memberships include:
American College of Emergency Physicians (ACEP), Emergency Medicine Residents' Association (EMRA)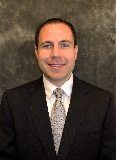 Colby Duncan, MD – Dr. Duncan was raised in the medical profession, with his father being a successful veterinarian and his mother a nurse. While in college, he volunteered at Primary Children's Medical Center and at the Riverton Emergency Department. He knew early on that Emergency Medicine was a natural place for him.
Dr. Duncan and his wife have three children and they love enjoying as much time as possible together riding bikes, being outside, camping, etc. Dr. Duncan enjoys basketball, soccer, running, music and home improvement projects of all sorts.
He loves talking to and taking care of people, and says, "You see a lot of hard things in medicine in general, and especially in the Emergency Department. It is always rewarding to me to help take care of another person's loved one." Dr. Duncan chose to work at Uintah Basin Medical Center because it is close to family and he enjoys living in a small town, close to the mountains, and working in a rural hospital allows him to be more hands-on and do things that he would not be able to do in a larger Emergency Department.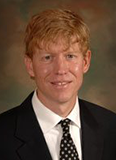 Jason Larson, MD – Jason enjoys seeing a broad range of patients and the many challenges emergency medicine offers. Jason specializes in Emergency Medicine and works inside of the Emergency Department at Uintah Basin Medical Center.
Jason moved around a lot growing up; finishing high school in Orem. Jason enjoys spending his time outdoors, more specifically boating, skiing, and golfing. Jason also enjoys spending time with his family and traveling to visit new places.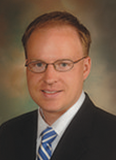 Pete Tanner, MD – Pete enjoys seeing a broad range of patients and the many challenges emergency medicine offers. Pete specializes in Emergency Medicine and works inside of the Emergency Department at Uintah Basin Medical Center.
Pete grew up in Duchesne and briefly left for schooling. Pete enjoys spending his time outdoors, more specifically boating, hunting, and fishing. Pete also enjoys spending time with his family and traveling to visit new places.
Vernal ED Providers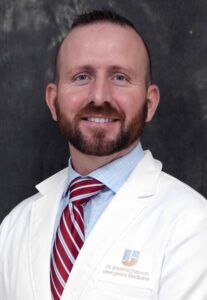 Braxton R. Duncan, DO – Dr. Braxton Duncan was born and raised in Roosevelt, Utah. He grew up helping his parents and siblings at a family-owned veterinarian clinic in Ballard, Utah. He enjoyed playing basketball and soccer in high school. He received his Bachelor's of Science in Exercise Science from the University of Utah in 2012. He attended A.T. Still University and was awarded a Doctorate of Osteopathic Medicine in 2017. He specializes in emergency medicine and completed residency in central California at Kaweah Delta Health Care District. He is board certified in emergency medicine by the American Board of Emergency Medicine.
The wide spectrum of ages, pathologies, and critical condition of many patients in emergency medicine drew Dr. Duncan to pursue it as a medical specialty. He views caring for patients in the emergency department, often in their greatest hour of need, as a great privilege.
Dr. Duncan met and married Lacy Cornaby in 2012 and enjoys spending time with her and their four children. They have made their home in Vernal, Utah. He also enjoys being outdoors, off-road sports, playing with his kids, learning new skills, basketball and other sports, and finding new hobbies.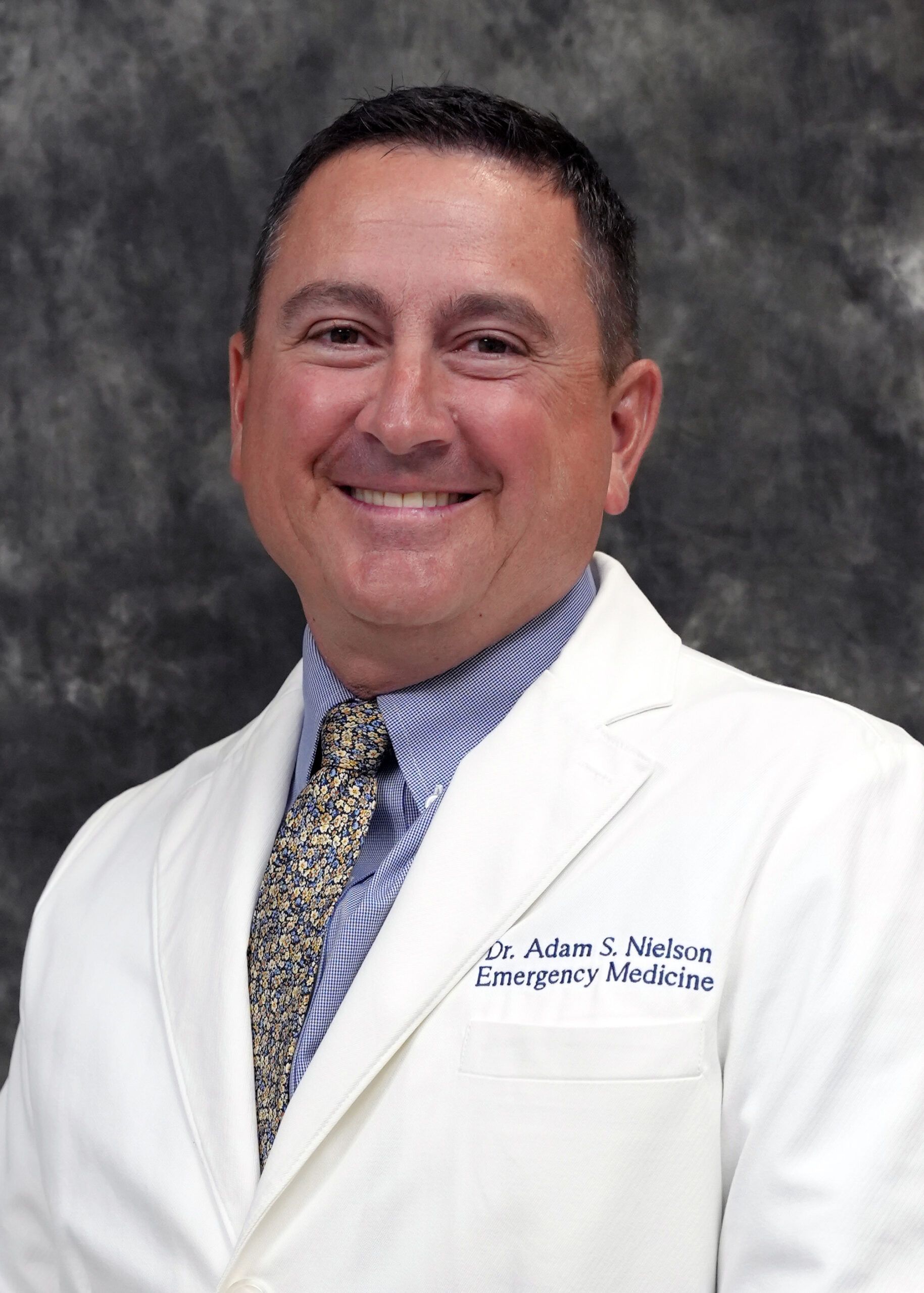 Adam S. Nielson, MD  – Dr. Adam S. Nielson is excited to join the Uintah Basin Healthcare team. He grew up in Vernal and then attended Brigham Young University where he graduated with a Bachelor of Science in Zoology. From there he joined the United States Army and attended The Uniformed Services University of the Health Sciences in Bethesda, Maryland where he received his medical doctorate.
He then completed a residency in Emergency Medicine in Tacoma, Washington at the combined Madigan Army Medical Center/University of Washington Emergency Medicine Residency Pro-gram, where he was a Chief Resident during his final year.
Dr. Nielson served his country for 14 years in the US Army where he was deployed for two tours in Iraq and was awarded the Bronze Star for service.
In his free time, Dr. Nielson can be found enjoying life with his beautiful wife Liz, of twenty seven years, and their seven amazing children.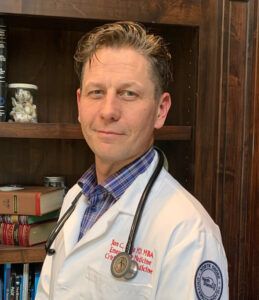 Jon Kerr, MD – Dr. Jon Kerr graduated from Tufts University School of Medicine where he also received an MBA in Healthcare Management. Following his emergency medicine residency in Stony Brook, NY, he finished a two year critical care fellowship in Manhasset, NY.
Dr. Kerr enjoys practicing in rural environments and loves the mountains of Utah. During his free time, he loves skiing and riding motorcycles. He is married and has five children.
Dr. Kerr has provided coverage in the Roosevelt Emergency Department for years.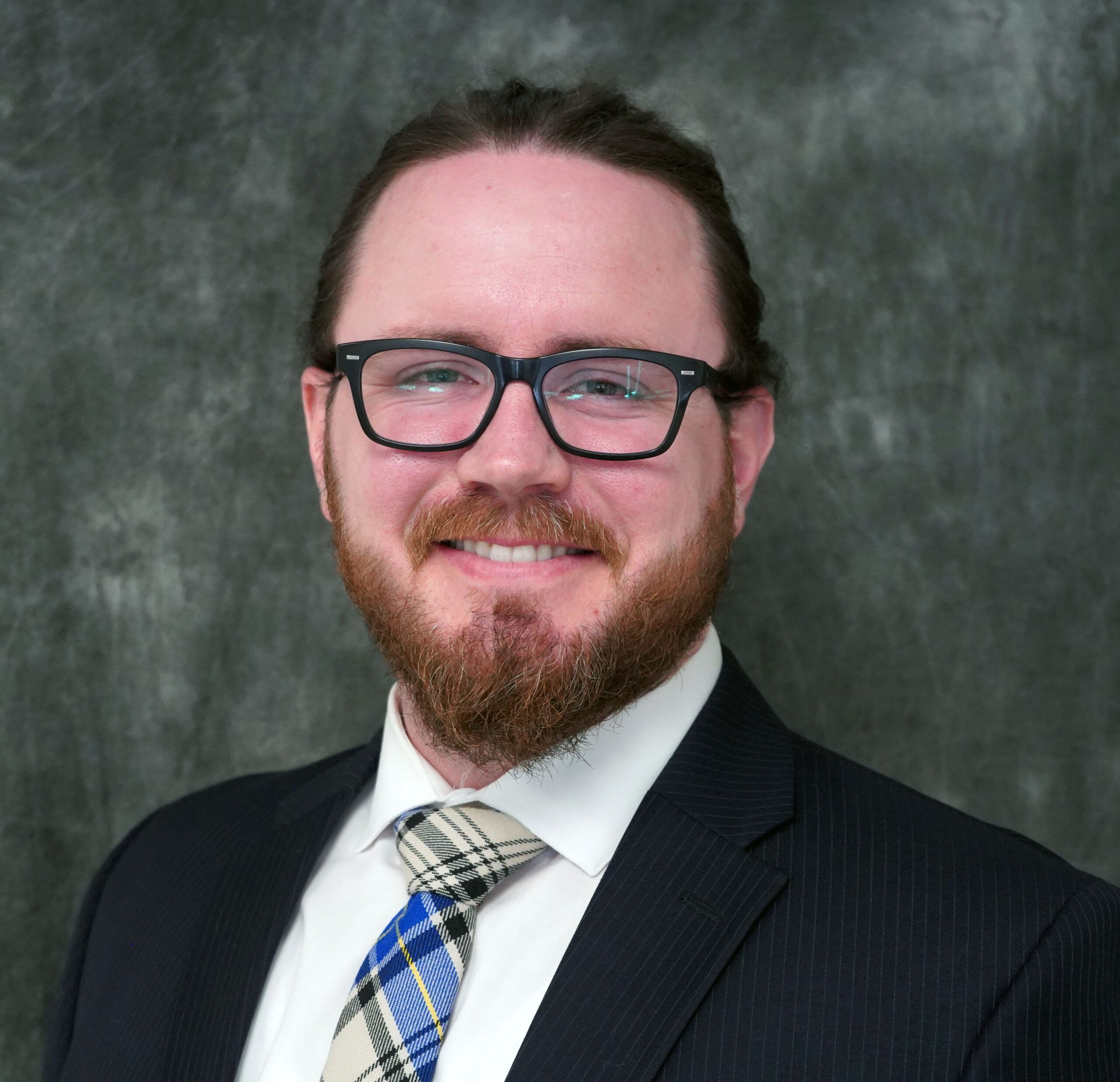 Timothy Duncan, MD – Dr. Tim Duncan is a native of the Uintah Basin and is excited to return home to join Uintah Basin Healthcare. He was raised in Roosevelt and spent his time playing football and helping at the family veterinary clinic before graduating high school in 2009. He attended the University of Utah where he completed his bachelor's degree in biology and graduated from medical school in 2020. He completed his residency specializing in Emergency Medicine at West Virginia University in 2023.
Tim married Haley Powell in 2014 and together they have one daughter. Dr. Duncan is an avid University of Utah Utes fan and enjoys shooting, fishing, and exploring the Basin and surrounding mountains on ATV's. Dr. Duncan looks forward to settling down and serving the Uintah Basin for years to come!
Trauma Education
October 2022 (Bullying Prevention Month): When adults respond quickly and consistently to bullying behavior they send the message that it is not acceptable. Research shows this can stop bullying behavior over time. Parents, school staff, and other adults in the community can help kids prevent bullying by talking about it, building a safe school environment, and creating a community-wide bullying prevention strategy. Learn more here.
November 2022 (Safety at Home): Maintaining safety at home is something that cannot be accomplished by a single person but needs participation from everyone. There are various aspects that need to be looked into to ensure that home is a safe place for all the members. Safety features like smoke alarms, lockable cupboards for firearm safety, and keeping hazards out of the way to ensure the health and safety of your family is imperative. Likewise, having safety rules at home is another way through which all the occupants at home are able to ensure that safety is maintained. Learn more about home safety here.
December 2022 (Poison Prevention): Each year, approximately 3 million people— many under age 5— swallow or have contact with a poisonous substance. Learn how to keep poisonings from happening in your home here.
January 2023 (Impaired Driving): Weekends and holidays can be dangerous times on our roadways. Two of the most celebrated days of the year, Christmas Eve and New Year's Eve, also are among the most deadly. Taking personal responsibility for a safe ride saves lives. Education on how to prevent and identify impaired driving can be found here.
February 2023 (Opioid Addiction): Opioids are a class of powerful drugs that are usually prescribed to treat severe pain. If opioids are abused, they can create feelings of intense pleasure or euphoria, but they can also lead to fatal overdose. Opioids are an effective medication when used as prescribed, but they carry a risk of addiction because of their powerful effects. Learn more about recognizing and treating opioid addiction by clicking here.

March 2023 (Fall Risks): Fall prevention is an important topic to consider as you get older. Physical changes and health conditions — and sometimes the medications used to treat those conditions — make falls more likely as you age. In fact, falls are a leading cause of injury among older adults. Still, fear of falling doesn't need to rule your life. To learn more click here.
April 2023 (Distracted Driving):  Nine people in the United States are killed everyday in crashes that involve distracted driving. There are many things that can take your attention away from the road while you are operating a vehicle. Sending and reading text messages, talking on a cell phone, using a navigation app, eating, and handing food or toys to children are all activites that take your eyes away from the rapidly changing roads around you. To learn more about staying alert while driving, click here.
May 2023 (Stroke Awareness): A stroke is a medical condition where poor blood flow to the brain results in cell death. There are two main types of stroke — ischemic stroke, which occurs due to lack of blood flow, and hemorrhagic stroke, which occurs due to bleeding. Both conditions cause parts of the brain to stop functioning properly. A stroke happens in America every 40 seconds, and someone dies of it every four minutes. For more stroke education and resources check out www.stroke.org

June 2023 (ATV Safety): The dangers of riding OHVs are real and include overturning, collisions and occupant ejection. CPSC's latest data show an annual average of more than 700 deaths and an estimated 100,000 emergency department-treated injuries involving OHVs. For in depth safety training and information, click here.
July 2023 (Water Safety) Drowing is the single leading cause of death for children ages 1–4. It remains a top cause of unintentional injury and death for older children, teenagers, and adults. While it could happen to anyone at any age, young children are the most vulnerable due in part to their innocent and curious nature. Drowning happens quickly and quietly, so one layer of safety is not enough, multiple layers are necessary to help reduce the risk. To learn more about putting these layers of safety in place please click here.
August 2023 (Drunk Driving) Drunk driving accidents are responsible for 10,000 deaths every year, and about 1/3 of all traffic-related deaths, according to the NHTSA. Drinking and driving costs more than $44 billion in deaths and damages annually. In Utah in 2022, 70 people were killed in drunk driving incidents. These fatalities are preventable, resources such as taxis, rideshare, public transportation and having a designated driver can save lives. To learn more, click this link.
Sept 2023 (Sports Injuries & Concussions) How Can I Prevent a Sports Concussion? Start With the Right Equipment. Everyone should wear properly fitting, sport-appropriate headgear and safety equipment when playing contact sports or biking, rollerblading, skateboarding, snowboarding, or skiing. You can't prevent every concussion. But helmets, mouthguards, and other safety gear can reduce the risk of a brain injury. Learn more about preventative measures and how to spot a concussion here.