Emergency Department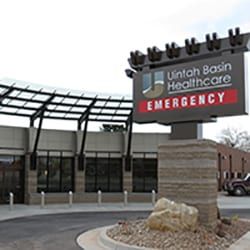 Walk-In ER patients should use the ER entrance on the West side of the hospital. Space is limited and we ask that a maximum of two visitors be allowed into ER patient rooms.
Our renovated and expanded our Emergency Department improves efficiency, privacy, safety and overall function. Additional patient rooms, large trauma rooms, bedside computers and an expanded medication room leads to improved efficiency. Along with private patient rooms and additional bathrooms, we also have a dedicated entrance into E.D. with a private waiting area, greatly increasing patient privacy. The overall design of our E.D. incorporates such features as increased room size, locked entry points and better visibility of all patient care areas which translates into a safer environment for patients and staff.
The ER is staffed and equipped for emergencies and patient services 24 hours/day, 7 days a week. Board certified ER physicians are available at all times. Our staff is well trained in emergency care and we strive to make the patient experience the best it can be.
When it comes to emergencies that need more specialized care, we are prepared. In an effort to enhance access to trauma and specialty care for residents of Eastern Utah, Intermountain Healthcare and Uintah Basin Medical Center have joined forces to bring Intermountain Life Flight to our area. The helicopter stationed at Uintah Basin Medical Center is one of two Agusta A109 K2 helicopters, which is designed for high-altitude flying conditions that exist in Utah.
We have always taken the needs of our communities very seriously, and have strived to do what is necessary to provide superior care. At UBMC, the patient comes first.
Trauma Education
March 2021 (Poison Prevention) More than 2 million poisonings are reported each year to the Nation's poison control centers. According to the American Association of Poison Control Centers, 93 percent of poisonings happen at home, and 45 percent of poisonings involve children under the age of 6. The majority of fatal poisonings occur among adults, especially older adults. In case of a poison emergency, contact your local poison control center at 1-800-222-1222.  Learn More at www.poison.org
April 2021 (Suicide): Risk factors and warning signs may predict a suicide. Be aware, talk about it, and reach out for help if needed. You may reach the suicide prevention hotline at 800-273-8255 or text 741741. Learn more at suicidepreventionlifeline.org. 
May 2021 (Stroke): When it comes to stroke, every minute counts. Acting F.A.S.T. (Face Drooping. Arms Weakness. Speech Difficulty. Time to call 911.) can help stroke patients get the treatment they need to survive and reduce damage to the brain. Learn more at stroke.org/en/about-stroke/stroke-symptoms.
June 2021 (ATV Safety): ATVs can be hazardous to operate. For your safety, always wear a helmet and other protective gear. Never ride on public roads – another vehicle could hit you. Never ride under the influence of alcohol or other drugs. Learn more at atvsafety.org
July 2021 (Water Safety): There are 10 drowning deaths daily in the U.S. All ages are susceptible to drowning… Become educated, use caution, and take a CPR training course. Learn More at www.nsc.org
August 2021 (Drunk Driving): 1 in 4 teen car crashes involve an underage drinking driver. Daily, 800 are injured and 29 die as a result of drunk driving. As a parent, do your part to stop drunk driving. Learn More
September 2021 (Sports Injuries & Concussions): Young athletes deserve to play sports in a culture that celebrates their hard work, dedication, and teamwork, and in programs that seek to create a safe environment—especially when it comes to concussion. As a youth sports coach or parent, your actions can create a safe sport culture and can lower an athlete's chance of getting a concussion or other serious injury. Learn More
October 2021 (Bullying Prevention): About 20% of students ages 12-18 experienced bullying nationwide. How can you prevent bullying as an adult? How can we help kids understand bullying, and keep lines of communication open? Click here to learn more. 
November 2021 (Home Safety): Home may be "where the heart is" as the saying goes, but it is also the most common place where injuries occur, both inside and outside of the home perimeter. Click here.
December 2021 (Poison Awareness): Before you seek help from Poison Control, whether by phone or online, there are some quick first aid measures that make a difference if accomplished within seconds to minutes of the poison exposure. Learn how to act fast at: https://www.poison.org/actfast 
January 2022 (Impaired Driving): If you're celebrating the New Years holiday with alcohol, stay home or ensure you have a designated driver. More than 10,000 people in the United States die each year in crashes that involve an alcohol-impaired driver. Learn strategies to reduce or prevent alcohol-impaired driving by clicking here.
February 2022 (Opioid Addiction):  Learn the warning signs of opioid overdose and how naloxone and medication-assisted treatment (MAT) programs can help treat and prevent it. Learn more by clicking here.
March 2022 (Fall Risks) 1 out of every 3 adults age 65 or older falls each year according to the Center for Disease Control (CDC). Learn about prevention here.
April 2022 (Distracted Driving)  Motor vehicle crashes are the second leading cause of death for U.S. teens. About seven teens aged 13–19 die every day from motor vehicle crash injuries. Per mile driven, teen drivers aged 16–19 are nearly three times as likely as drivers aged 20 or older to be in a fatal crash. Learn how to prevent here.

May 2022 ("Safe Surroundings: Preventing Violence and Promoting Peace Community by Community") With a documented rise in violence throughout our nation, the theme "Safe Surroundings" is both timely and appropriate for our trauma centers to promote. Injury and Violence Prevention professionals from throughout nation have been responding to the rise in intentional injuries and deaths. Raising awareness and supporting violence prevention efforts is more important now than ever. Learn more here.
June 2022 (Post-Traumatic Stress Disorder Awareness)  To increase awareness, June is recognized as Post-Traumatic Stress Disorder (PTSD) Awareness Month. PTSD is defined by the American Psychological Association as an anxiety problem that develops in some people after extremely traumatic events, such as combat, crime, an accident or natural disaster. Learn more here.
July 2022 (Firework Safety) It's that time of year when Americans everywhere will be celebrating the Fourth of July holiday with family, friends, and fireworks. Unfortunately, over the past 15 years, there has been an increase in the number of people injured during this festive time. Learn about prevention here.