UBH Ears, Nose and Throat Clinic
Uintah Basin Healthcare ENT provides comprehensive treatment and surgical procedures for ear, nose and throat conditions by board-certified physicians. We strive to make each patient's visit as easy and comfortable as possible. We cover a wide variety of services to have you feeling at your best by providing compassionate, quality healthcare to those we serve.
Allergies – Allergy treatments, preparing for your allergy testing, allergy conditions we treat.
Ear and Audiology – Autoimmune inner ear disease, dizziness/vertigo/motion sickness, otitis media-middle ear infection, dizziness, and balance disorders, How hearing works, hearing loss, sudden hearing loss, protect your hearing, hearing evaluations, hearing protection devices, hearing aids, hearing aid services, tinnitus, tinnitus therapy.
Nasal and Sinus – Nasal septal deviation, nasal obstruction, chronic rhinitis, sinusitis.
Throat and Voice – Tonsillitis, voice disorders, swallowing disorders.
Thyroid and Parathyroid – Head and neck disorders, head and neck cancer, thyroid problems, parathyroid disease.
Pediatric ENT – Chronic ear infection, chronic sore throat, hearing loss in children, nose bleeds, pediatric sinusitis, sleep-disordered breathing and sleep apnea in children, tonsils, and adenoids.
Sleep and Snoring – Sleep health, sleep apnea, snoring.
Get To Know ENT Philip Whitening, MD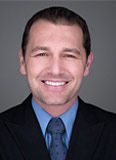 Dr. Phillip Whiting's passion is to help patients navigate the challenges of head and neck illness. He takes the responsibility as your surgeon very seriously and takes a large amount of pride in providing the best care he can. Dr. Whiting finds joy in medically or surgically providing the stepping stones to a healthier life; enabling you to live the best life you can.
Dr. Phillip Whiting was raised in the Uintah Basin and is happy to be back after practicing in the Denver area the past few years. Dr. Whiting is trained in all aspects of otolaryngology but has a special interest in thyroid/parathyroid disorders, ear/hearing disorders, sinus/allergy, and voice/swallowing problems. Dr. Whiting is Board Certified by The American Academy of Otolaryngology – Head and Neck Surgery. Dr. Whiting enjoys spending time with his wife and four children, competing in ironman distance triathlons, reading, and traveling.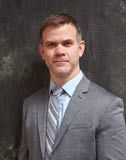 Cam Hardy grew up on a family dairy farm in the beautiful town of Brigham City, Utah. He first became interested in medicine while shadowing the dairy vet around his childhood farm. He pursued his medical education at Utah State University and Pacific University. Cam enjoys directly interacting with his patients and finds it very fulfilling and rewarding to help them improve their lives through excellent healthcare.
Cam has been married for 15 years and has 3 boys ages 11, 8, and 3. His family has lived in the basin for 10 years and loves the variety of terrain for hiking and camping. Cameron Hardy is also a cohost of the Casual Preppers podcast. He has written a book on preparedness and enjoys learning and teaching about wilderness survival and medicine. Cameron Hardy is fluent in Portuguese and proficient in Spanish.
UBMC Clinic at Uintah Basin Healthcare
250 W 300 N, Suite 101 (South Entrance, Level 1)
Roosevelt, UT 84066
Phone: (435) 722-6144
Vernal Location
150 W 100 N, Ste S-101
Vernal, UT 84078
(435) 722-6144