Pharmacy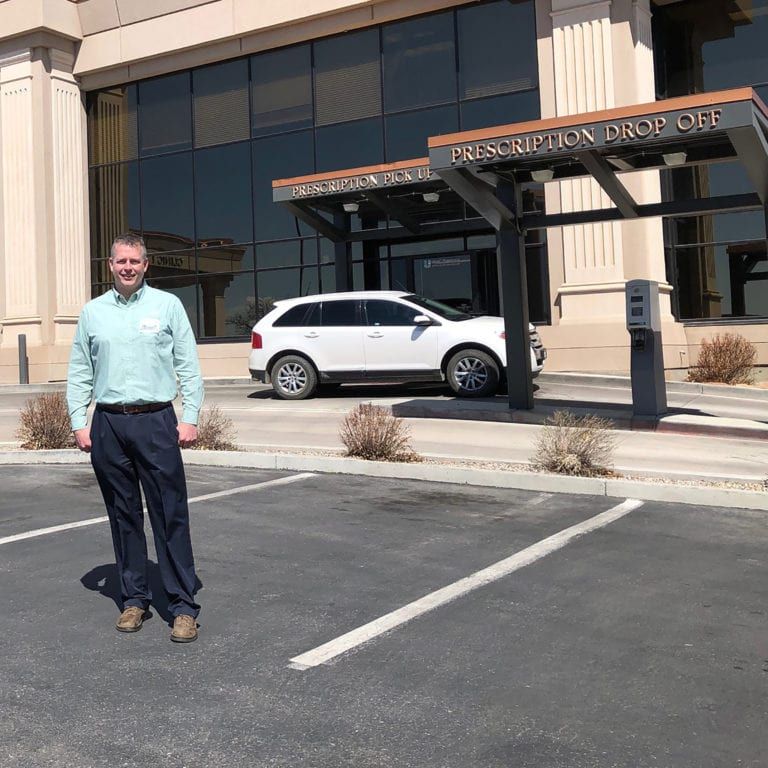 COVID-19 INFORMATION: 
The UBMC Pharmacy (210 W 300 N – Roosevelt, UT) IS OPEN M-F 8:30-8 and SAT 9-5. The closest access point is the Clinic #1 entrance. Feel free to use our DRIVE-THRU PHARMACY to best adhere to social distancing. If while in our DRIVE-THRU PHARMACY there are vehicles ahead of you, call to let staff know you are waiting in line to reduce your wait time. (435-722-6123)
The DVMC Pharmacy (50 E 200 S – Duchesne, UT) is open M-F 9-5. We also offer curbside delivery!
Visit Us On Facebook!
Visit our Facebook page for the UBMC Pharmacy in Roosevelt.
Visit our Facebook page for the DVMC Pharmacy in Duchesne.
Our pharmacy provides quick, efficient service and is conveniently located next to the physician's clinic. Most insurance cards accepted and senior citizen discount on prescription medications are offered.
ADDITIONAL OPTIONS FOR YOUR CONVENIENCE:
The below options are offered for your convenience. To request online access, visit the UBMC Pharmacy and sign the required forms for activation.
Online Access
After creating an account, you can log on to ubh.org and access your prescription information, order refills, and print expense and personal medication profiles – all from your home computer. You are able to link all your family members together under one account. (Adult members of your family must complete a HIPAA waiver for privacy purposes).
Text Message / Email Reminders
We can notify you when your prescription is ready to be picked up by sending you a text and/or email message.
Phone Reminders
Our computer can notify you by phone that you have a prescription ready for pickup not only when the prescription is initially ready but again remind you 3 and 5 days after being available for pick up.
Website Refills
If you would like to simply re-order your prescriptions through our website, visit the following pages: Roosevelt "Prescription Refills" page or Duchesne "Prescription Refills Page".
Telephone Refills
You can also order your prescription refills 24 hours a day through our automated phone system. Call the UBMC Pharmacy in Roosevelt at (435)722-6123. To contact our DVMC Pharmacy in Duchesne, call (435)738-5403.
DVMC Pharmacy
Now available that the DVMC Pharmacy in Duchesne 
• Immunizations, Flu Testing & Flu Shots, Strep Tests, Lipid/Glucose Testing
• CBD Products & Essential Oils
• Vitamin & Herbal Supplements
• Sorting/Packaging Available
• Price-Match Available
• Ask About Curbside Delivery!