Medical Surgical Unit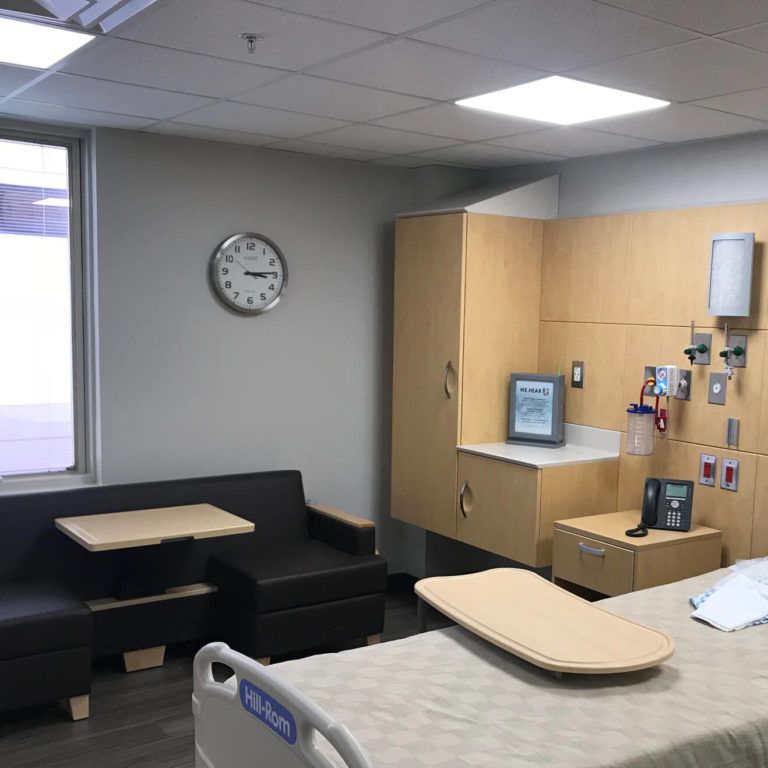 In our Medical/Surgical area, we provide care for a wide variety of patients whose ages range from infancy to late adulthood. We provide services for surgical patients who require over-night hospitalization and patients requiring in-patient medical attention.
Our staff is highly committed to providing the best care available. We are happy to answer any questions concerning patient care, equipment, and a patient's condition, always within the government privacy guidelines.
Visitors are welcome to visit friends and family members. We encourage you to check with admission or the main desk prior to visiting to make sure your visit occurs at the most appropriate time.
During the flu season (October through May), children under the age of 14 are not allowed in patient areas including Med/Surg, ICU and OB areas. This is for the safety of your children, as well as the safety of our patients. There may also be restrictions when RSV cases are present.
We are honored to serve and to assist the people of the Uintah Basin back to health.
FYI: PCA & PICC/MIDLINE
For information regarding Patient Controlled Analgesia (PCA Pumps), view our brochure.
For information regarding PICC/Midline Catheters, view our brochure.