Volunteers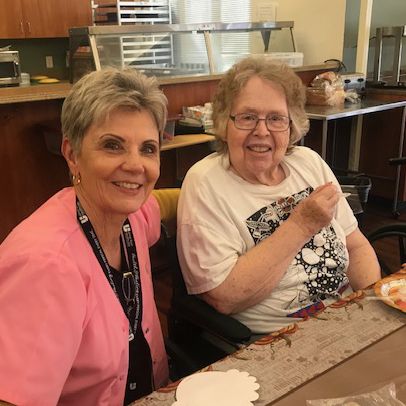 UBH Volunteer Services: Where U can make a difference.
Uintah Basin Healthcare was started by community volunteers back in 1944. Today, volunteers are still making an impact on the community one person at a time. Volunteer hours and financial donations can be measured by numbers but there is no measurement for the gift of a warm smile and personal contact by caring volunteers.
Typically, volunteers serve at our welcome desk, in The Gift Shop, in the homes of hospice patients, at The Dialysis Center, and at The Villa. During the COVID-19 pandemic, all volunteer positions were paused for the safety of our volunteers and patients/residents. At this time, we have received permission to open volunteer positions at The Villa (Senior Living) and in the office for Home Health / Hospice only.
If you have questions, contact Kyson Snow, Director of Volunteer Services at (435) 725-2071.
As a non-profit hospital, we welcome donations to enhance the patient experience. Please CLICK HERE to view items accepted. For further information, contact Kyson Snow at kyson_snow@ubh.org.