Physical & Occupational Therapy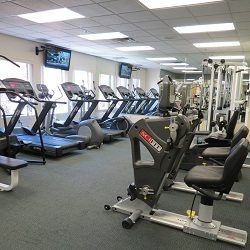 HOURS
Our main location (250 W 300 N) is open 7 AM – 5 PM Monday through Friday.
Gym hours are 5 AM – 10 PM Monday through Friday. We are closed Saturday and Sunday.
Mission
At UBMC Physical & Occupational Therapy Services, our mission is to provide the best care possible and to ensure that each patient receives the treatment he or she needs to reach his or her rehabilitation goals. Each of our physical and occupational therapists have received the training and developed the skills to treat a wide array of conditions in a variety of settings.
We Specialize in Treating Conditions in the Following Areas
sports medicine
pre and post-operative orthopedics
neck and back pain including headaches
neurological rehabilitation and pain management
work injuries
balance and gait training
vertigo and dizziness
wound care
Locations
UBMC Main Location (Inpatient & Outpatient)
250 West 300 North
Roosevelt, UT 84066
(435)722-6186
Duchesne Clinic
50 East 200 South
Duchesne, UT 84021
(435)722-6186 (to schedule)
The Villa (Uintah Basin Rehabilitation & Senior Villa)
300 W 265 N
Roosevelt, UT 84066
(435)722-2497
Home Care Services
Duchesne, Roosevelt, Vernal, and surrounding areas
Our Professionals Include the Following Providers
Shawn Hawkins, MPT, OCS–Director of Rehabilitation Services
Russ Muir, MPT, ACT
Todd Scholes, DPT
Jordan Baadsgaard, DPT
Gary Hales, DPT
Greg Garner, DPT
Royce Porter, MOTR/L
Amanda Garner, MOTR/L
Sam Smith, MOTR/L
Desiree Bowers, PTA