April 2023-National Donate Life Month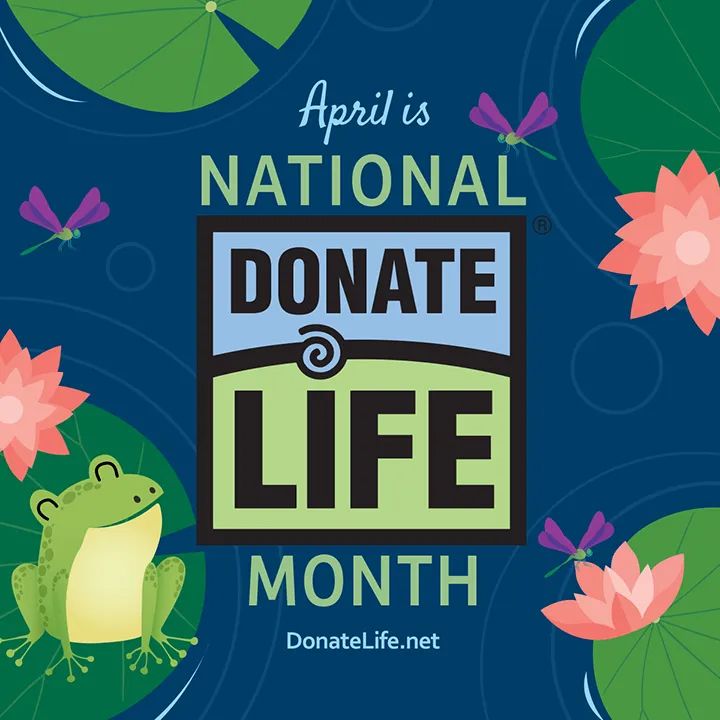 More than 100,000 people are waiting for a lifesaving transplant. Transplants rely on the generosity of organ, eye and tissue donors, and there are not enough donors to meet the need.
People of all ages and medical histories should consider themselves potential donors. Your medical condition at the time of death will determine what organs and tissues can be donated.
A national system matches available organs from the donor with people on the waiting list based on blood type, body size, how sick they are, donor distance, tissue type and time on the list. Sexual orientation, gender, gender identity or expression, race, income, celebrity and social status are never considered.
More than 100,000 people are waiting for lifesaving organ transplants.
Every 9 minutes another person is added to the national transplant waiting list.
6,000 people in the US died in 2021 while on the transplant waiting list.
To learn more about National Donate Life Month and organ donation, please click here.