Women's Health Annual Exams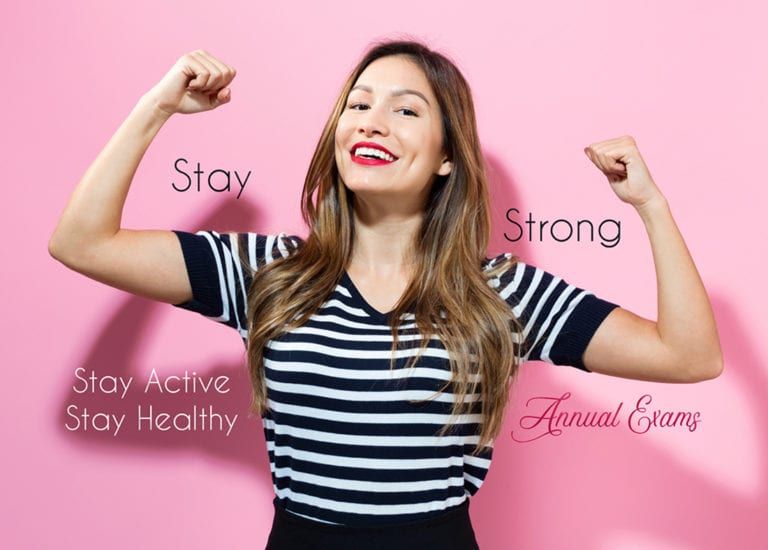 JAN 2020: Since we have just celebrated a new year, this is a good time to emphasize the need for annual physical examination for women. Patients often ask me hopefully that annual exams may not be necessary. However, while your need for an actual pap smear may not be every year, an annual exam is still recommended. Coming in every year allows us as physician and patient to assess and evaluate your need for care. By going over your medications and medical history, we can adjust your care as necessary.
There are also many screening tests that are available that may alert us to problems. These may include lab work such as cholesterol, thyroid, and diabetes tests, testing for sexually transmitted infections, mammograms to screen for breast cancer, bone density tests to check for osteoporosis and pap smears to screen for cervical cancer.
An annual examination is also a great time to talk about birth control options, problems or concerns, difficulties with menstrual periods, trouble getting pregnant, or problems with abdominal or pelvic pain. We also are able to help coordinate further care as needed for problems not related to women's health. Since often a woman's only contact with the medical system is through her OB-GYN, we strongly recommend and encourage yearly visits.
I would like to invite each of you to let me know what topics you would like covered. In the meantime, I will choose a subject each month that I feel is relevant to your health. I look forward to helping you establish and maintain your health.
Stay active everyone,
Dr. John Nolte,
UBH Women's Health